Your Place in the Herd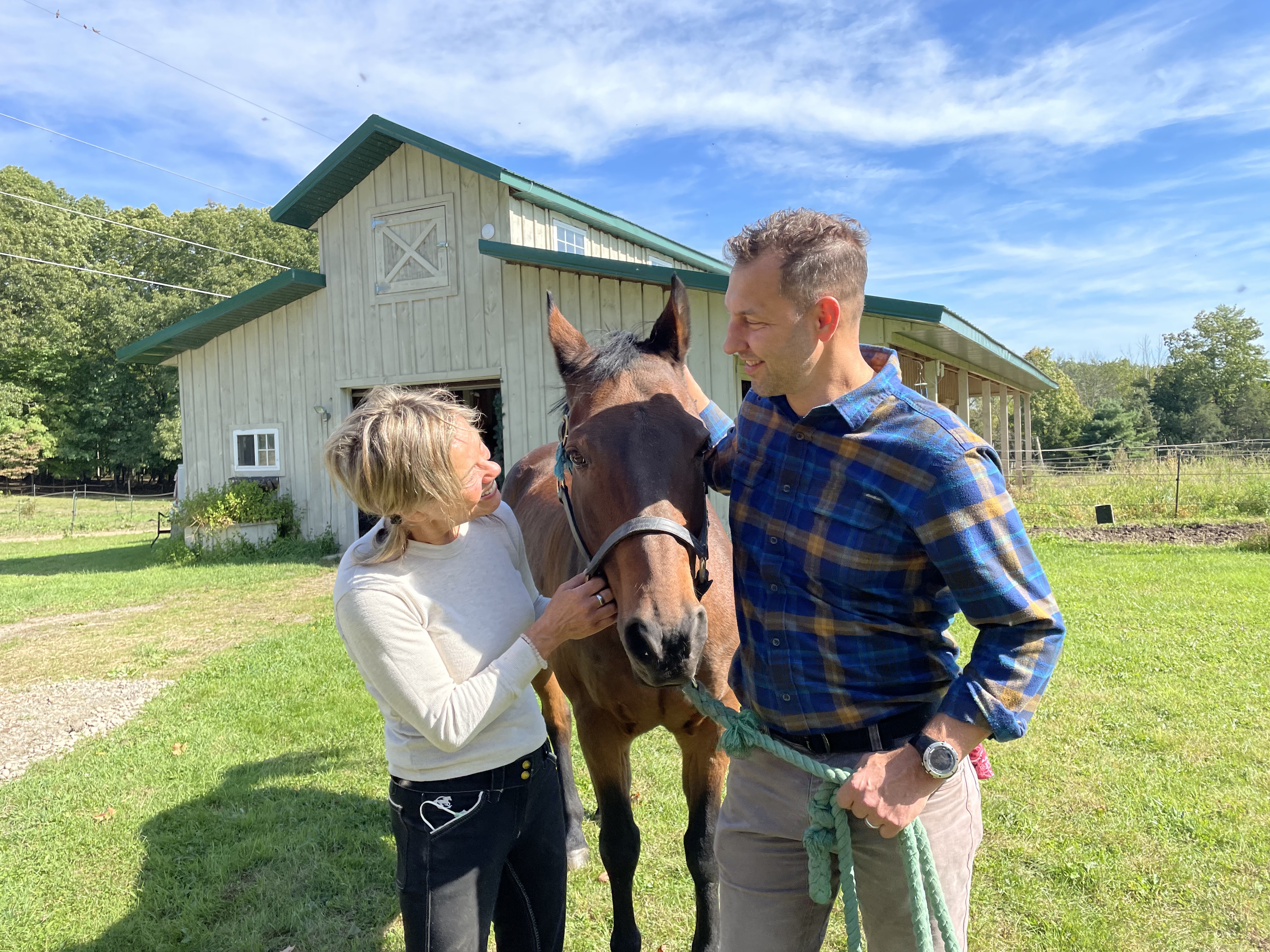 Voila! A happy horse couple . . . sounds nice right?
The secret? The fellow in the photo - pictured right - has learned what it takes to be a good ol' Horse Husband.
He's equipped with a precious set of insider tips that's made his barn / farm / home life even better.
You can be next!
Whether you're a husband, boyfriend, father, brother, spouse or friend - this course will get you where you need to be.
Imagine!
-- you won't have to worry about getting trampled
-- you can give a decent leg up without anyone landing on the opposite side of the horse
-- you can cover the morning feeding shift at the barn (and no be back alive for your just reward:)